Word Clouds
Transform your words into powerful visuals that unlock insight, inspire, and resonate with your audience.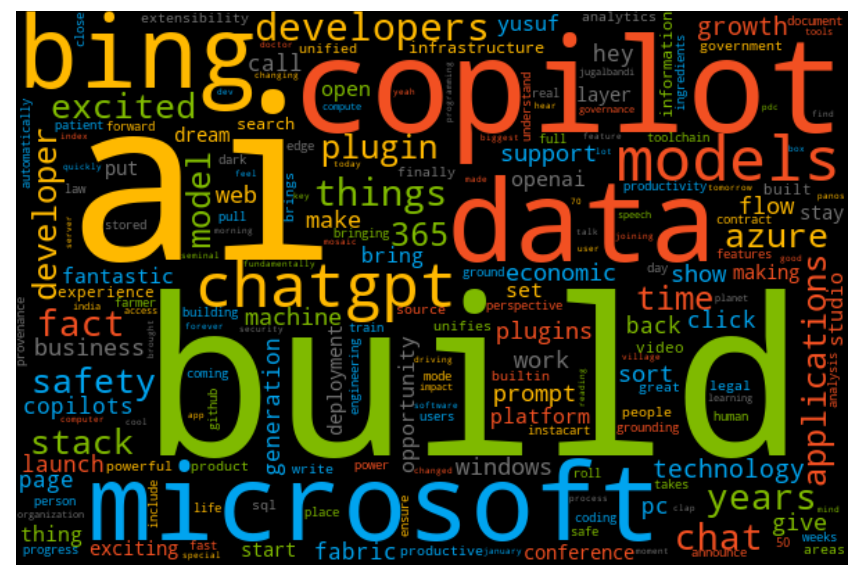 Intuitive & Easy To Digest
Word clouds provide an easy to digest and intuitive visual representation of large bodies of text, with the size and prominence of the words corresponding to their frequency. This makes it easy to quickly grasp the key themes and focus areas in a large body of text.
No longer confined to the domain of personal blogs, word clouds have found real use in the business world as they deliver meaningful insights.
Ray Dalio's Speech at the All In Summit 2023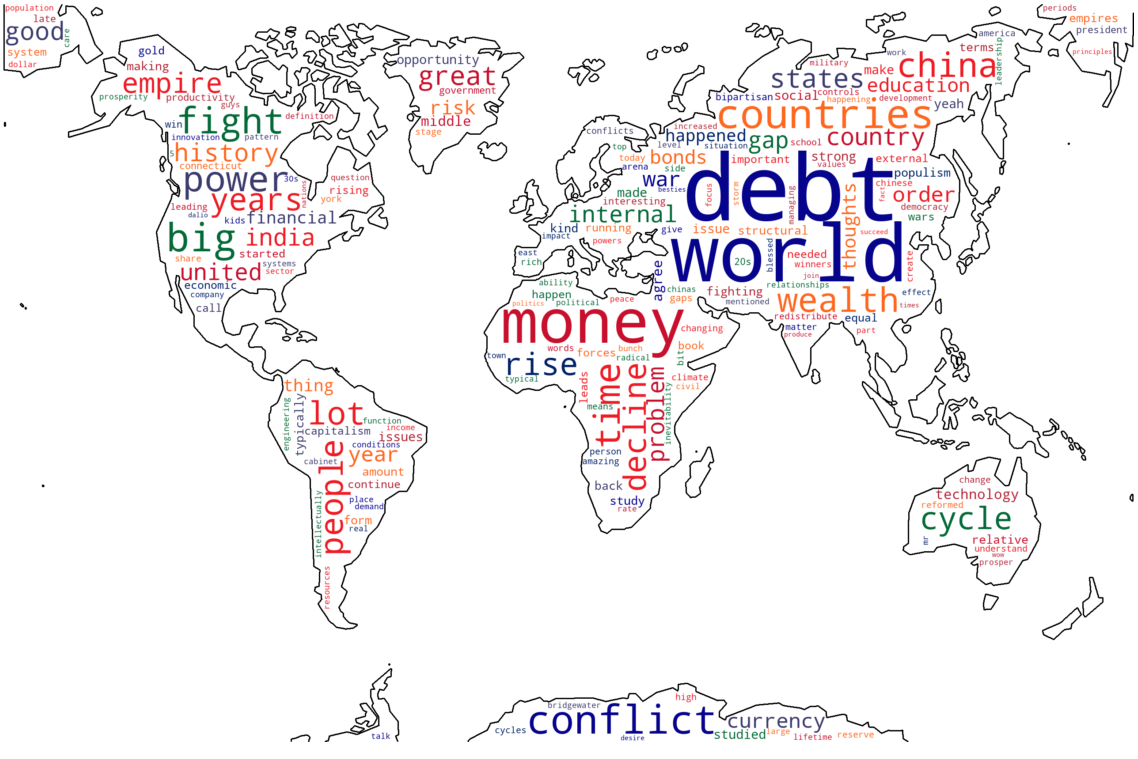 Link to the full interview.
Unlock Key Insights
Word clouds are an effective means to communicate key messages, trends, and themes from a body of text.
They are typically used to visualise themes around political speeches, keynote addresses, company results, and IPO filings.
Used in conjunction with a word count of the most repeated words opens up a new level of insight.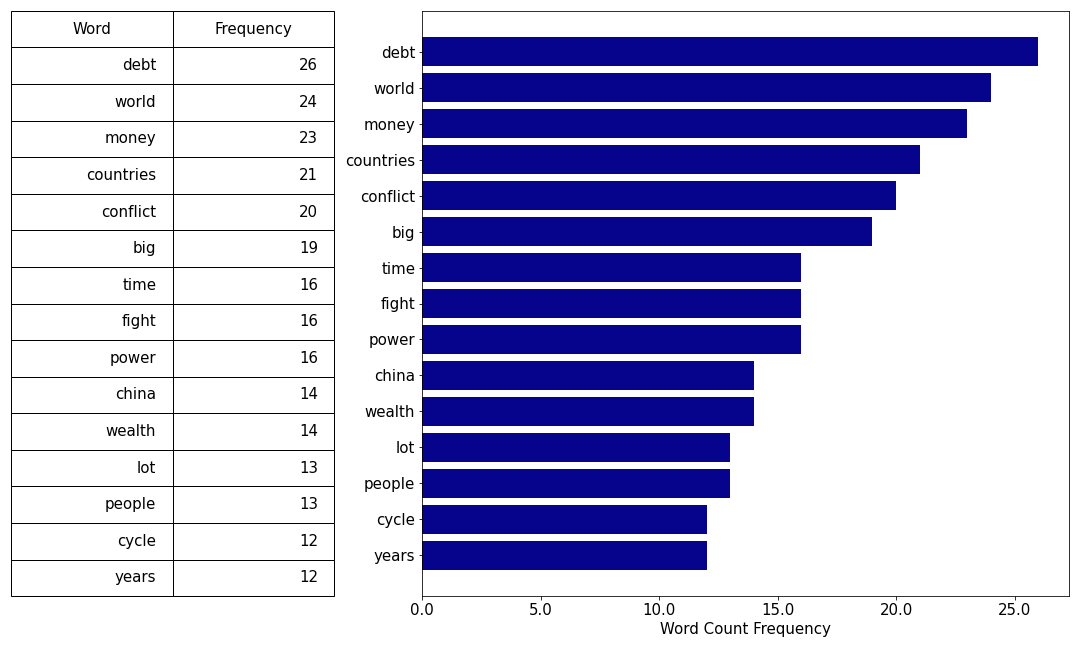 Word count of Ray Dalio's speech given at All-In Summit 2023.
Word clouds are especially effective in the following areas to obtain otherwise hard to glean insight.
Identification of Key Messages and Priorities
Analysing the Effectiveness of the Communication
Trend Analysis
Competitor Analysis
Delivered On Demand
Our Word Cloud software allows us to build you beautiful, intuitive word clouds as and when you need them.
You Choose the Colour Scheme
We can customise the colour scheme to any palette, whether it's your brand identity, that of your competitor, or even national colours. We've got you covered.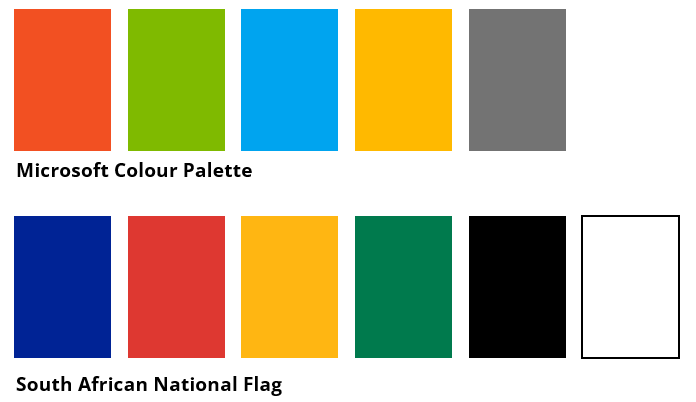 Customise the Look and Feel
The shape of your cloud tells a story. We'll work with you to design the perfect visualisation.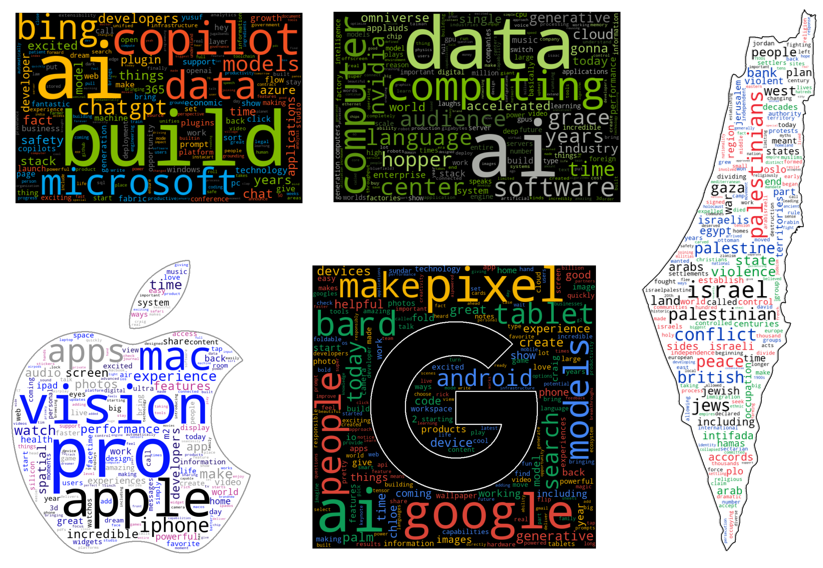 Let's Get Started
Yes, I want a beautiful Word Cloud. Drop us a message and we'll get right on it!
FAQs
You can contact us directly using the form above and we'll get back to you to discuss the next steps before generating your word cloud. We are working on a self-service word cloud generator so stay tuned!
Word clouds are very versatile and appeal to a wide range of industries, including marketing, data analysis, education, market research, and more. A word cloud is an intuitive way to represent a large body of text and convey themes and trends.
Absolutely you can. You can easily download the word cloud images generated and use them on your website or in a presentation, report, or other content.
We can handle a variety of text lengths from a few words to extensive documents. We'll adjust the word cloud size and layout accordingly to suit your content.
Yes, of course. Our service allows for extensive customization. You can select from various fonts, colors, and shapes to match your specific branding and messaging.
Any body of text can be used, including long form articles, blog posts, speeches, podcast transcriptions, social media comments, surveys, annual financial reports etc. Our service is versatile and any form of text can be accommodated.
A word cloud is a visual representation of text where the most frequently used words appear larger in the image. This allows for the key themes in the text to be highlighted, creating a more engaging and informative data visualisation.