Automated Reporting
Personalized insight and reporting designed to elevate your business intelligence powered by seamless API access.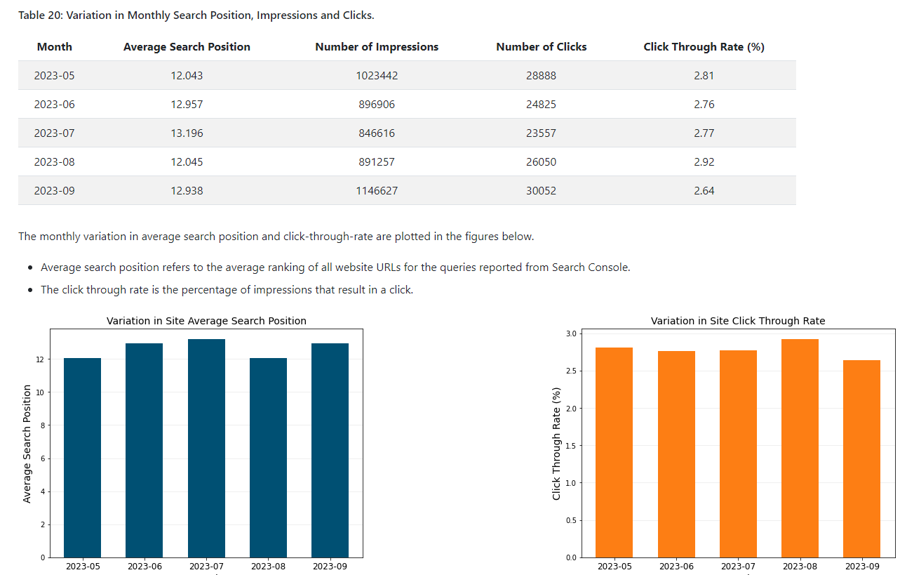 Start Making Data-Driven Decisions
Don't be left behind! In today's World it is now imperative that you have access the vast quantities of data generated within your organisation to inform strategic and tactical decision making.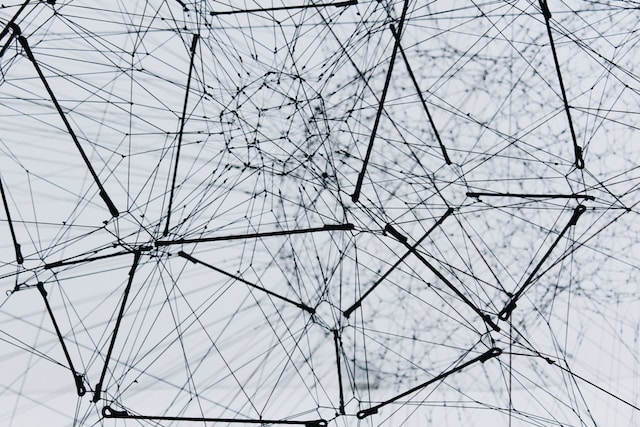 The benefits of embracing data-centric decision making are clear:
Decisions can be taken using factual data, not relying solely only intuition or guesswork.
Patterns, trends, and opportunities evident in the data can be capitalised on.
Workflows can be optimised, leading to improved resource allocation.
Inefficiencies can be identified and rectified, strengthening the bottom line.
Automation As A Service
Many employees are spending more and more of their time analysing data and compiling reports, and less time on the business of production, marketing, or sales.
Imagine having access to a fully automated reporting software suite that takes the pain out of reporting and provides you with the insights you need to take your business to the next level.
By leveraging the power of Python and seamless API access, we build and deliver beautiful, actionable, personalized reports of an exceptionally high standard.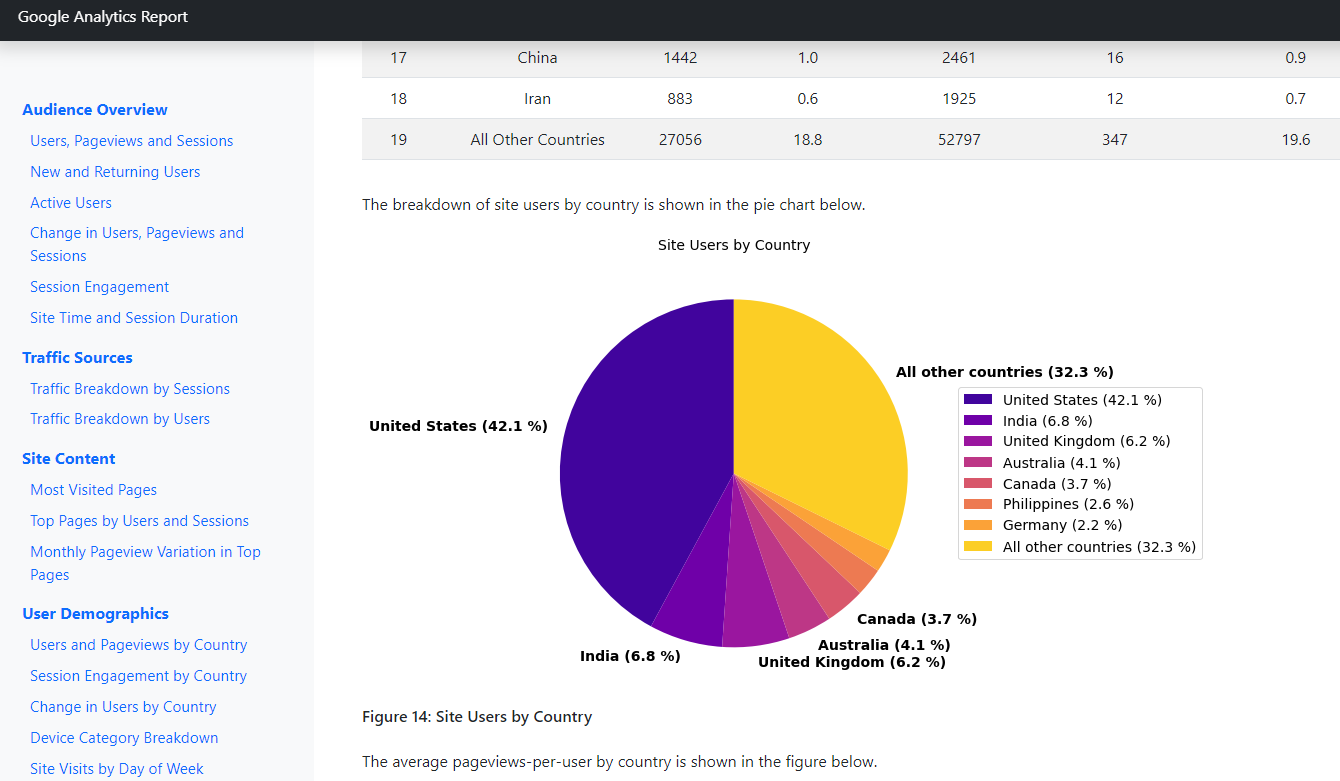 How It Works
Our report automation service collects and collates your input data through an API call to the database that houses your data.
An Application Programming Interface (API) is best thought of as a data bridge that connects two computers, allowing communication between the two, and a transfer of data across the bridge.
Most software companies provide API access to their users across a variety of industries and applications.
| Financial & Accounting | CRM Tools | Web | Productivity | E-commerce | Social |
| --- | --- | --- | --- | --- | --- |
| Quickbooks | Salesforce | Google Analytics | Slack | Stripe | Facebook |
| Xero | Hubspot | Moz | Teams | PayPal | X/Twitter |
| Freshbooks | Pipedrive | Semrush | Asana | Payfast | Instagram |
| Sage | Zoho | Ahrefs | Trello | | LinkedIn |
| Zoho | Zapier | Google Search Console | | | YouTube |
| Netsuite | | Kissmetrics | | | Reddit |
Once the query has been made we then perform all the data analysis and visualisation programatically before outputting the final report.

What We Deliver
In short, high-quality reports with actionable insight, delivered to you at the frequency you require (weekly, monthly, quarterly).
Reports are available in a number of different formats to ensure that you get exactly what you need.
An interactive browser-based report that can be viewed on any device from a mobile phone to a 4K monitor.
A PDF and Microsoft Word/PowerPoint version of the report correctly formatted for printing.
Every image in the report exported as an image file for you to use.
The raw data from every table created in a CSV file output.
Download a Sample Report
Without data, you're just another person with an opinion.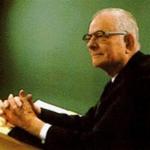 W. Edwards Deming
Automation is not the future; it's the present. If you're not automating, you're already behind.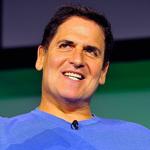 Mark Cuban
Let's Get Started
Ready to supercharge your reporting? Drop us a message and let's get to work!
More from our Blog
Introducing Automation as a Service. A fully automated reporting service designed to elevate your business intelligence powered by seamless API access.
FAQs
It's easy. Just contact us directly using the form above the FAQs and we'll work with you to define your data sources, reporting templates, and required schedule.
Certainly, we offer extensive customization options. We'll work with you to select the data you need, the analysis of that data, the figures and tables presented, and well as the look and feel of the report. We generally output the report in a web-based format, as well as PDF and Word/PowerPoint.
Our service integrates with a wide variety of data sources, including databases, CRM systems, marketing platforms, financial software and more. We'll tailor the integration to your needs so please contact us with any specific requests or queries.
Our reporting service connects directly to your data sources via an Application Programming Interface (API), which is essentially a bridge or pipe between our software and your data. We request the relevant data from the source, which is then used to generate your report. The data is sent securely to us and only if we have the relevant permissions from you to access it.
Automated reporting is a process where we use software to communicate directly with your data sources. We then analyse the incoming data and generate a customised report to your specifications. It benefits your business by saving time, reducing manual work, ensuring data accuracy, and providing clear insights for data-driven decision making.
This depends on the complexity of the report and the frequency of the required reporting period. Generally we'll charge an hourly rate to build the first iteration of the report, whereafter you will be charged a set fee for every subsequent report generated and delivered.
Probably not. You gain the greatest benefit from our reporting software by automating recurring reports that must be published at a set frequency e.g. monthly, weekly, or quarterly.