Thrive in the Digital Economy
Canard Analytics provides custom software services to grow your business.
The Mission
To equip businesses with the tools and insights necessary to thrive in the digital economy.
The Company
Canard Analytics is an independent software engineering firm providing data analytics, process automation, and web application services to clients in our home South Africa, and around the World.
Our roots stem from the demanding field of aerospace engineering with its exacting standards and no margin for error. We love to build in Python — the de facto language of data scientists and engineers.
We are nimble, life-long learners, and operate around seven guiding principles which informs everything we do.
The Founding Story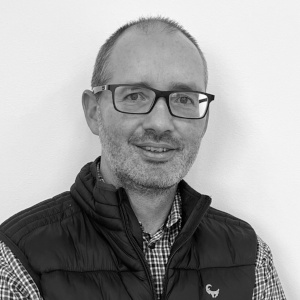 Canard Analytics was founded in 2022 by Andrew Wood, a Aeronautical Engineer who has spent the last decade building analysis software for the aerospace industry. His interest in the web and online business was first piqued in 2010 while working on his Masters degree, when he discovered that anyone could share their ideas on the internet for free.
In 2016 Andrew launched AeroToolbox.com, an online aeronautical engineering and aviation resource focused on the more technical aspects of the aerospace industry. The site is very active today and regularly ranks number one in Google for a number of aerospace related search terms.
It was while working in the aerospace industry that Andrew started to truly appreciate the power of software to automate tasks and optimize processes. As a technical specialist in aircraft structures he became proficient in writing Python programmes to perform complex analysis, and quickly understood the enormous leverage and advantage that well-written software affords its users. Tasks that would ordinarily take a week or more to perform manually (using spreadsheets) could be completed in a matter of hours when that analysis was converted into code.
As is typical of engineers, Andrew hates waste and loves to optimize every task he performs, or process he creates. He first branched out from aerospace engineering by contracting with a logistics firm in 2018 to build a suite of tools to optimise and automate some of their processes. The scope of that project has grown through the years and he continues to work with them to this day.
In late 2021 he resigned from his aerospace job and set to work creating Canard Analytics with the aim of bringing his knowledge and expertise in software-based analysis and process design to a far broader audience.
Living and working in South Africa there is a huge need to upskill the labour force to bring it more inline with the increasingly digital world in which we live. With this in mind Canard Analytics is commited to providing high-quality free tutorials to the public through the company's Knowledge Hub, with the hope that this will assist others in breaking into the software and analytics industry.
Canard Analytics is only just getting started and we'd love to partner with you. Whether you are looking for a simple website, a far more complex web-based analysis tool, or are drowing in a mountain of company data that you know is valuable but currently can't use, we have the tools and expertise to make your next project a success.
Let's Work Together
We'd love to assist on your next project. Send us a mail and we'll be in touch.
Contact Us